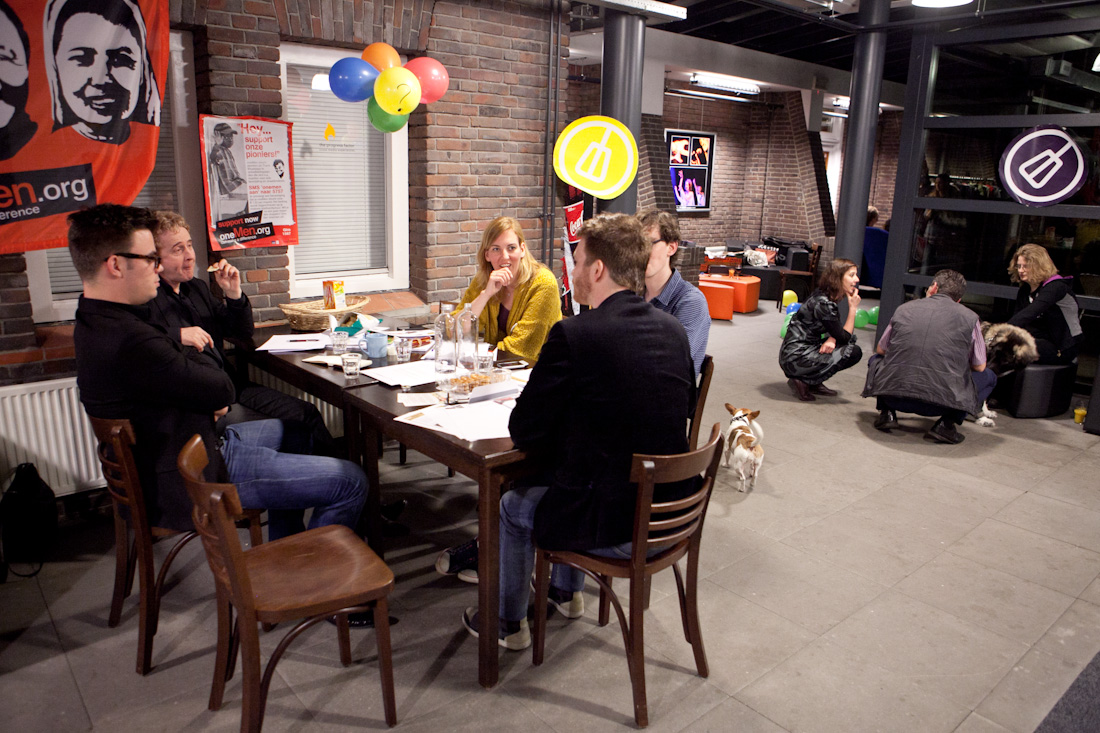 Organize
Want to unlock the hidden creativity in your region of the world and put it to great use? Make 8-i happen in your city!
What needs to be done?
Most importantly, think about what YOU think 8-i would need in YOUR hometown. On this site you'll find the general idea. If you want to do it differently or have any additional ideas, you should probably just go for it!
Be as creative as you want to be! Some essentials to get your creative juices flowing: You'll take care of recruiting at least one charity and one team of young creatives, make sure they'll have some guidance from a mentor and try to let the outside world know about the event.
Also think about an inspiring location, a bit of tech, an energizing meal at the start of the evening, facilities for the participants, and some way to document the event. And don't forget the most interesting part is finding and meeting new people.
What skills do you need?
Basically you just need two skills: you can make this project yours and you can make it happen :)
What does this project offer you?
Being a part of this project is a great experience. Organizing 8-i will provide you with the possibility to expand your network in the creative and non-profit sector. It's a great excuse to meet new people and experiment as much as you want.
During the night you will be rewarded for all of your efforts with a lot of gratitude and all kinds of things you had never planned to happen :)
In accordance with the philosophy behind 8-I we all donate the time that we spend on organizing this international edition. We will not receive any financial compensation for it, except perhaps for expenses made.
Help is available
However, you are encouraged to do it your way, 8-i intends to make it as easy as possible for you to organize your own local event. To help you out, organizers from all over the world hang out in our Facebook Group and we often connect people that are close to each other. Al lot of experience from past years has been collected in the FAQ. We're also working on a Knowledge Base with learnings from previous years.
Sound great, I want to start 8-i in my city!
If you want to organize, or help out organizing, just fill out this form and we'll add you to the list or connect you with other enthusiasts.